About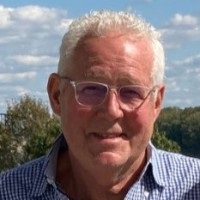 History
1988 – Saw A Need for an Electronic Perfusion Record
1992 – Developed an Intra-operative Data Collection System
1992 – Started Using Electronic Perfusion Record on Bypass
1998 – DB4 Version Converted to MS Access
2002 – Perfusion Data Solutions LLC dba PDS Medical Solutions
2003 – Started Utilizing the New System
2004 – Trial Versions Made Available of the Software
2006 – Began Selling the Complete Perfusion Pro System (version 1.75)
Innovation
Created by a perfusionist, PerfusionPro by PDS Medical Solutions is an advanced intra-operative perfusion database system which is an innovative industry leader in electronic perfusion documentation. It is a fully automatic-entry database which functions during the time of surgery and perfusion interaction. It reduces distraction while improving direct patient care and patient safety. It was born out of the years of experience of it's founder, Steve Peterson, President and CEO. With a passion for excellence and understanding the necessity Steve envisioned the next stride in perfusion documentation. Out of that passion came PerfusionPro.
Leadership
As a leader in electronic perfusion documentation PerfusionPro is being used in some of the most advanced medical environments in the world. It continues as one of the most finely integrated perfusion tools in the industry with increasing interoperability as a result of progressive system and platform development. PDS Medical Solutions is leading the way.
Service
From its inception, PDS Medical Solutions has also distinguished itself as a leader in customer satisfaction. Its dedicated support team commits to understand each customer's environment, needs, and the unique challenges. They are committed to customer satisfaction and support.